SSK Web Technologies, a leading web development company in Erode is known for its Quality and On-time delivering of web solutions projects. Our skilled professionals have in-depth knowledge on latest technologies, user interface, and methodologies. A dynamic web site with wealthy options can assist you establish your business within the virtual world with success.
Our web experts with proven experience develop cutting-edge web applications for complex businesses. SSK Web Technologies has developed more projects/applications for our clients across Tamilnadu. We have been providing web development and designing services at the great vary  better than something ever done before.
Some of our Service Offerings are as Follows:
Web and Android App Development:
Our Web and Android App Development Practice is bestowed with highly-experienced, certified and top-notch problem solving Professionals, who are very competent in Frontend, Backend and Middleware Components on most prevalent Web Technologies. We master advanced Technologies & Frameworks as they get released and further assist clients in leveraging them.
Technologies we offer:
.Net web application services
•Open Source PHP
•API Integration
•UI/UXD
•Mobile Application Services (IOS, Android, HTML5, and Cross Platforms)
•Angular JS
.NET Web Application:
SSK Web Technologies is capable of executing projects of any size and complexity with its competence across Microsoft .NET technologies. We have been working in Microsoft .NET technology since 2002 and have sizable experience in .NET Development Technologies like ASP.net, VB.net, C#, MVC Architecture and WCF.
Open Source PHP:
SSK Web Technologies develops one-of-a-kind PHP solutions right from the scratch that can help you prosper in the digital economy. We deliver PHP solutions that abide with your requirements while inevitably staying within budget and time limits.
API Integration:
We make sure that we use the best integration technique which in turn helps in reducing maintenance cost without affecting the operational efficiencies.
UI/UXD:
Our design speaks volumes about your business. With expertise in technical and aesthetics, we've been delivering designs with better functionality and user experience
Mobile Application:
We develop mobile applications that cater our clients with high performance, robust and scalable multi-platform solutions. Our mobile experts help you build a device friendly application.
iOS:
We leverage your business by developing iOS applications that are tailor-made to fit your precise requirement. Our team of wizards puts their thinking cap on to deliver complete customer delight.
Android:
SSK Web Technologies builds user-centered mobile apps by recognizing the digital age. Our Android services help maximize the potential of mobiles by spanning the app life-cycle.
HTML5:
We design and develop multi-platform apps using HTML5, JavaScript and CSS3 to create web apps and native mobile apps.
Cross Platform Application:
Our cross-platform developers can create a multi-platform based experience that will meet your user, business or vertical needs.
5.Angular JS:
SSK Web Technologies excels in building high-performance, process-oriented web-apps that leverage our expertise in the AngularJS development services.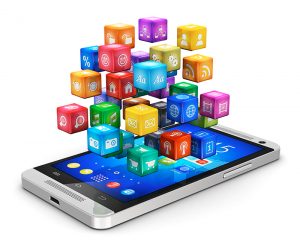 Our Clients:
We offer utmost attention to our clients' distinctive necessities. Our progressive development team has delivered best net and mobile solutions to shoppers. With over a decade of expertise, firms from everywhere the globe have partnered with America for his or her interactive strategy and plan of action capabilities. We have a tendency to square measure in our pursuit to make innovative solutions for finding world challenges.
Industries We Serve:
Government
• Travel
• Healthcare
• Education
• Manufacturing
• Transport
• Pharmaceutical
• Service